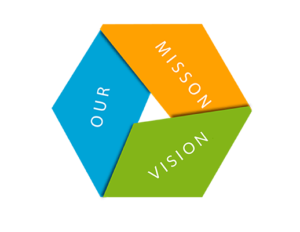 OUR VISION:
The Vision of our College are:
To impart Knowledge to our students how to use whole of themselves.
To make them realize that equipping and capacity building is an on-going process.
To make our students learn social skills which include personal relationship, decision making and conflict resolutions.
To make our students the worthy citizens of a nation of priceless heritage.
To make them MOVE TO LEARN AND LEARN TO MOVE.
OUR MISSION:
The above visions are to be realized by scrupulously following the followings.
To provide with every student meticulous individual attention under our period of guidance and to make her reap the maximum benefit from teachers.
To provide with the necessary state of the art facilities to cope up with the curriculum.
To provide with accessibility to latest trends and modern equipments to pave a way for new innovations.
To provide with proper exposure to the employment opportunities in government and private sector.
To provide with opportunities to listen and learn from the eminent personalities of national and international renown in their respective fields and to create a thirst for such dimension in their own personalities.
Providing with a placement Guidance Cell with up-to-date information from home and abroad.
Providing with coaching for communication skills and presentation skills, a prerequisite in the modern world.