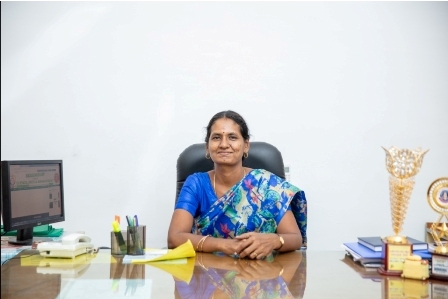 Dr(Tmt) G. NIRMALA M.sc.,M.phil.,Ph.D.,PGDCA., Principal of KCSAMW, Cuddalore gained ample Years of experience as Assistant Professor in Department of Physics.
She had published several Research papers in leading Physics Journals .
She had also got meritorious prizes and awards from Annamalai University
"Service to society is service to God" .To make this saying true our Principal is one of the acting members of NSS, RRC, YRC clubs.
She has rendered a valuable service towards the upliftment of downtrodden students of first generations and empowering them to face the challenges of life with courage and commitment & promoting a learned community.